UPMC Hamot 4th Annual Nursing Symposium: Building Resilience in Challenging Times
Join your colleagues for a day of education, rejuvenation, and inspiration!  
Nurses are the largest segment of America's health care system. They are critical to the wellness of our nation as they promote and optimize the health of others. Nurses are role models, educators, and advocates. The well-being of nurses is fundamental to the health of our community, our nation, and our world. In accordance with the Healthy Nurse Healthy Nation Initiatives by the American Nurses Association, UPMC Hamot is pleased to present fresh content on emerging trends and new knowledge in building resilience within nursing with the goal of preserving, sustaining, and empowering the most trusted profession in the world.
Target Audience
Nurses, advanced practice providers, allied health professionals, nursing faculty and nursing students are encouraged to attend this extraordinary day. 
Learning Objectives
Discuss how to find your purpose in our ever-changing environment
Explain the importance of connecting to the why behind the UPMC Experience
Summarize the signs of those affected by crisis and approaches to respond effectively
Review key components of Critical Incident Stress Management
Describe key components that drive employee engagement
Discuss strategies to create a highly engaged team
Discuss barriers to rural health care and the challenges related to current care delivery models
Explore opportunities for improved access through partnerships with regulatory agencies
Evaluate and interpret personal biases and stereotypes regarding individuals with substance use disorder and addiction
Describe three new emerging approaches to effectively treating addiction
Identify personal action steps that empower professional practice
Reflect on the topics presented at the symposium as inspiration to apply to your personal journey as a nurse
Explore the personal opportunities that nurses have to enrich, sustain, and empower their own their own resilience
The Hamot Health Foundation event HamotSTRONG celebrates UPMC Hamot's exceptional staff and helps raise money to provide scholarships for employees seeking advanced degrees and training opportunities pertaining to all areas of health care. UPMC Hamot would like to thank the Hamot Health Foundation for their philanthropic support of so many continuing education efforts at UPMC Hamot; including the UPMC Hamot Nursing Symposium.
7:15 – 8

Registration/Continental Breakfast

8 –  8:05

Introduction

James E. Donnelly, MBA, BSN, RN

8:05 – 9:05

The Events That Shape Your Soul, Building

Resiliency From Within

Sandra L. Rader, DNP, MSA, RN, NEA-BC

9:10 – 9:50

Critical Incident Stress Management: Building Resilience

Patricia A. McClennan, MA, NCC, CASAC

Jennifer Mifsud, MSN, RN

9:50 – 10:05

Break/Poster Viewing

10:05 – 10:45

Marshmallows, Jenga, and Paper Airplanes: What Does It Take To Create a Highly Engaged Team?

Ashlee Skarzenski, MSN, RN, CPAN, CEN, NE-BC

10:50 – 11:30

Transformational Rural Health Care Model: Developing Strategic Partnerships and Optimizing Resources to Deliver Innovative Care to Rural Communities

Bill Edgar, MSN, RN

Meagan Buck, CRNP

Mary Parana, MS, RN

11:35 – 12:05

The Joy of Sobriety: The Patient and Professional Perspective

 

Jessianne Montie, MA, LPC, CAADC

Jason Loflen, DO

12:05 – 12:50

Lunch/Poster Viewing

12:50 – 1:30

Becoming a Chief Joy Facilitator: How to Find Joy and Resilience in a World of Stress and Strain

Janet Rice, BSN, RN-BC, ONC

1:35 – 2:15

La Vita e' Bella

Closing Session

(with announcement of poster winners)

James E. Donnelly, MBA, BSN, RN

2:15 – 2:30

Evaluations and Adjournment
Bayfront Convention Center
1 Sassafras Pier
United States
TWO WAYS TO ATTEND THIS HYBRID CONFERENCE:
In Person at Bayfront Convention Center
COVID guidelines will be followed. Masks and social distancing will be according to the state guidelines at the time of the conference. Since meeting room temperatures can vary, it is recommended that you dress in layers and bring a light jacket or sweater with you to the conference.
The Bayfront Convention Center in Erie is connected to the Sheraton Bayfront Hotel and Courtyard Bayfront.
Virtually
Preregistrants will be sent links prior to the conference, and all links will be available on the conference website for those who have registered.
Course Director:
James E. Donnelly, MBA, BSN, RN
Chief Nursing Officer
UPMC Hamot
Vice President, Patient Care Services
Keynote Speaker: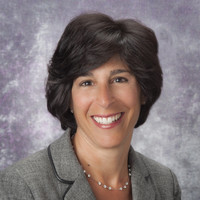 Sandra L. Rader, DNP, MSA, RN, NEA-BC
Chief Operating Officer
UPMC Presbyterian Shadyside
Faculty:
Meagan Buck, CRNP
Bill Edgar, MSN, RN
Jason Loflen, DO
Patricia A. McClennan, MA, NCC, CASAC
Jennifer Mifsud, MSN, RN
Jessianne Montie, MA, LPC, CAADC
Mary Parana, MS, RN
Janet Rice, BSN, RN-BC, ONC
Ashlee Skarzenski, MSN, RN, CPAN, CEN, NE-BC
 
In support of improving patient care, the University of Pittsburgh is jointly accredited by the Accreditation Council for Continuing Medical Education (ACCME), the Accreditation Council for Pharmacy Education (ACPE), and the American Nurses Credentialing Center (ANCC), to provide continuing education for the health care team.
Continuing Education
Physicians (CME)
The University of Pittsburgh designates this live activity for a maximum of 6.25 AMA PRA Category 1 Credits™. Physicians should claim only the credit commensurate with the extent of their participation in the activity.
Nursing (CNE)
The maximum number of hours awarded for this Continuing Nursing Education activity is 6.25 contact hours. Nurses should claim only the credit commensurate with the extent of their participation in the activity.
Other Health Care Professionals
Other health care professionals will receive a certificate of attendance confirming the number  of contact hours commensurate with the extent  of participation in this activity.
Contact Hours
Contact Hours for Lectures
A maximum of 5.25 contact hours have been designated for the lecture presentations. Contact hours will be given for participants who successfully complete all continuing education (CE) activities. In order to receive CE contact
hours, participants must register to attend, complete activity requirements including online program evaluation for each activity attended. Electronic Evaluations must be completed within 14 business days to receive your CE certificate.
Contact Hours for Research Posters
A maximum of 1.0 nursing contact hour has been designated for participants viewing displayed research posters at the conference. Review 8 posters and complete the online evaluation for each poster to receive 1 contact hour.
Available Credit
5.25

AAPA Category I CME

5.25

AMA PRA Category 1 Credit™

The University of Pittsburgh School of Medicine is accredited by the Accreditation Council for Continuing Medical Education to provide continuing medical education for physicians.

5.20

ANCC

UPMC Provider Unit is accredited as a provider of continuing nursing education by the American Nurses Credentialing Center's Commission on Accreditation

5.25

Attendance
IMPORTANT consideration for registration:
In order to keep your continuing education records accurate, please use a consistent e-mail address every time you access this continuing education account.
From this account you will be able to:
Register for the type of continuing education credit you would like to receive (ACCME, AAPA, ANCC)
Receive important information and updates about the symposium
Have access to symposium presentation handouts
Do your evaluations for the sessions you attend
Access your Certificate of Continuing Education after the symposium
Cancellation Policy
No refunds will be made. However, substitutes are welcome. Please notify the UPMC Hamot Center for Education of substitutions via email to: hinkelma@upmc.edu or by telephone at 814-877-2513, or via USPS mail to: UPMC Hamot Center for Education, 201 State St., Erie, PA 16550.
UPMC Hamot Nurses intending to utilize Margaret Eckerd Brown (MEB) Funds for registration:  
Follow these simple steps PRIOR to registering on this site:
Submit a completed MEB form to your department director for approval
Submit the completed form (signed by applicant and the director) to the Education Department
Once the form has been approved, you will receive an e-mail with a coupon code that you will use at "checkout"
Return to this registration site and complete the registration process
Enter your coupon code at checkout and submit.
UPMC Hamot Nursing MEB Form
MEB Tracking Form revised 7-2019.pdf
If you are having any technical issues or have any questions, please call 814-877-5691.